I started this blog as a fun way to increase my fitness. It worked! I started working out more and became addicted to it! However, I went from zero to one hundred in a short amount of time. Sadly, I self-inflicted an overuse injury on myself. I became afflicted with extensor tendonitis last week. I woke up one day, got out of bed and winced in pain. It felt as though the ball of my foot was being stabbed.
So, I googled! I was pretty sure it wasn't plantar fasciitis based on the location. I was also pretty sure that I had injured the tendons. It hurt whenever I moved them, but it also hurt when I took a step and placed weight on it.
Google is a fantastic tool for hypochondriacs. You can find all kinds of scary information about what could be wrong with you online. I was pretty sure that I just needed to RICE it. Rest, Ice, Compression and Elevation, but I googled anyway to see what could have gone wrong and what I could do to prevent it in the future.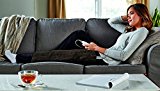 Sure enough, tendonitis was listed as a running injury and it described the position of the foot that my pain was located. The treatment was to rest it. That was really the last thing that I wanted to do now that I had gotten into a work out groove, but I did.
I actually alternated between heat and ice, elevated it and stayed off of it. Heat and ice both increase the blood flow to the injury to promote healing. In many cases, they can be used interchangeably. Since I was more comfortable with the heating pad in my bed and the ice pack on my couch, that is what I did!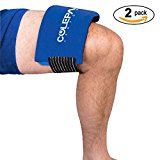 Thankfully, I am healing up nicely. It has been a week and I've felt so incapacitated, but I'm getting back on the map!