Are you interested in learning the ketogenic diet guidelines? Ready to start the ketogenic diet? Warrior Soul Keto Camp can set you up for success!
Keto Camp Master Package Review
Name: Keto Camp Master Package
Website: warriorsoulketocamp.com
Price: $37.97
Owners: Chris Albert and Matt Cooper
Overall Rank: 85 out of 100
Warrior Soul Keto Camp, Product Overview
This is a course that delves into self-improvement not only through the ketogenic diet, but also with fitness activities. Chris Albert runs the popular YouTube Channel Warrior Soul Agoge. He is also the cohost on Warrior Soul Podcast. Chris Albert is the founder of Warrior Soul Enterprises, a company dedicated to helping veterans and others to live their best lives. Since he served in the United States Marine Corps, this course has somewhat of a military theme to it.
The Keto Camp introduces you to the ketogenic dietary guidelines. It gives you a list of ketogenic foods and some recipes that will fit into the ketogenic diet parameters. He walks you through some other key factors of being successful in a diet, such as finding your why and goal setting.
The Keto Camp Master package also includes a fitness regimen to help you build up your muscles and achieve optimal health. The workouts are great for someone who has a set of weights and uses a gym. They are not body weight exercises, but do require traditional weights.
At the end of the Keto Camp, they have a quiz for you just like you had when you were in school. This tests your keto knowledge and ensures that you didn't skip over some important parts of the course.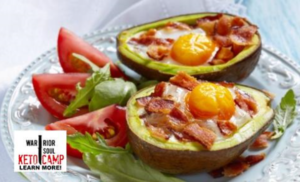 The Good & the Bad
The Good:
PRO #1: This course provides a lot of information on the ketogenic diet. It walks you through how to calculate and track your macros, as well as what foods to eat and a fitness regimen.
PRO #2: This course tracks your progress through the course so you can take a break and pick up where you left off. Loved the check off list.
PRO #3: You receive recipe downloads of ketogenic recipes and food lists. You'll know what you can eat and how to make breakfasts, lunches and dinners. The keto cookbook that accompanies this course is excellent. It has a variety of recipes and each recipe has a picture along with it. There are fifty different recipes to get you started on the ketogenic diet.
The Bad:
CON #1: The course is rather text heavy. You'll find that you are reading a lot. While there are some videos, I typically expect online courses to have more videos compared to text. I would have like to see more pictures and videos than text, but that is a personal preference.
CON #2: I personally would have liked a workout program that didn't require a gym. I'm a fan of body weight exercises and home gym equipment. There are many times when I just can't get to the gym and I don't have room to store weights in my small condo.
Who is Keto Camp Master For?
This product is definitely geared toward men who want to improve their fitness level. It is for the person who is ready to achieve optimal health and willing to put in some time to adjusting their lifestyle and fitness.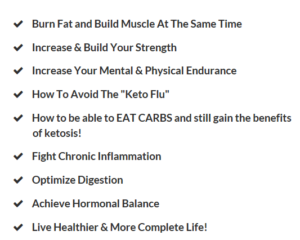 Keto Camp Master Package Tools & Training
The tools in this online course are videos, downloadable books, text and a discussion forum to ask your questions regarding the ketogenic diet. The training is very comprehensive. Not only do you learn the basics of the ketogenic diet, you also learn some advanced concepts such as testing your ketones, supplementation and you get a fitness regimen to support your efforts.
There is a great workout program. It includes videos on how to perform the exercises properly, which is definitely important. Doing exercises correctly will keep you from injuring yourself in the gym.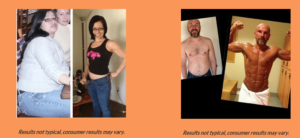 For those who aren't creative when it comes to cooking, there is a ketogenic cookbook with lots of ketogenic recipes in it. This gives you a lot more variety in your diet than the simple steak and salad that I tend to eat on the ketogenic diet. The keto camp cookbook includes some recipes that mimic carbohydrate rich meals like lasagna and cupcakes.
Keto Camp Master Package Support
Support for this is provided via email and through the discussion forum. If you have any questions regarding Keto Camp Master Package, you can contact Chris Albert at chris@startketoright.com!
Keto Camp Master Package Price
The cost of this course is $37.97. It is definitely worth $37.97 as it includes videos and ebooks chock-full of information on the ketogenic diet, healthy habits and a fitness regimen for you to follow. A book on keto will easily cost you $20, but this includes interaction with Chris Albert and Matt Cooper if you have any questions, so that increases the value of his course!
My Final Opinion of Warrior Soul's Keto Camp Master Package
I found this keto course very informative. I learned a few things about the ketogenic diet that I didn't know before. I felt that it would be ideal for men interested in the ketogenic diet. It was geared more towards fitness and performance and had a military spin on it.
There was a lot of information in this course. It can be easy to get overwhelmed by a large amount of information. The good thing that Matt and Albert did was to have a check list, so you could mark when you completed each section of the course. I found that very helpful.
I wasn't a fan of the recommended exercises because some of them should be performed in a gym with a spotter. Weight training is great, but I typically workout in my living room, so I tend to use Pilates, yoga and body weight exercises out of convenience.
Warrior Soul's Keto Camp Master Package at a Glance…
Name: Keto Camp Master Package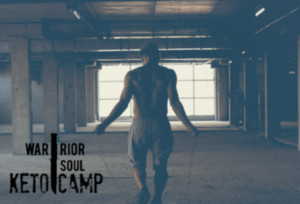 Website: warriorsoulketocamp.com
Owners: Chris Albert and Matt Cooper
Price: $37.97
Overall Scam Rank: 85 out of 100
VERDICT: LEGIT – It is a good course. It will teach you the ketogenic diet guidelines and much, much more!
Check out this video to see Chris Albert talk about the ketogenic diet. This will give you a flavor for his style of teaching and you can determine whether or not you like learning from him.