Think Right Now! Software Review
Subliminal programming or affirmation software can help you achieve your goals faster by programming your mind to take positive actions towards your goals.
Name: Think Right Now! Subliminal Software
Website:thinkrightnow.com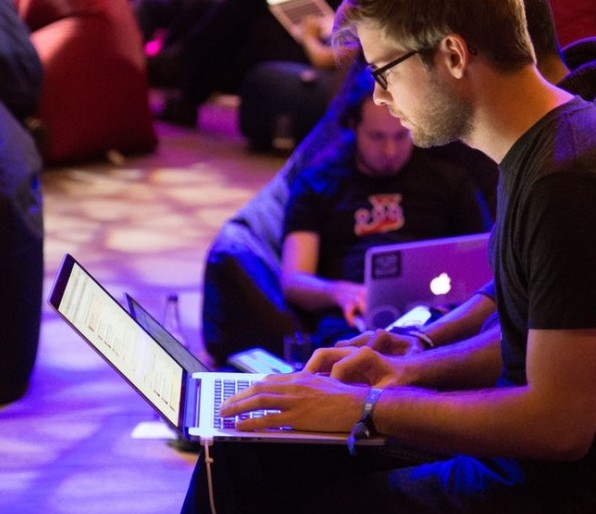 Price: $44.97
Owners: Mike Brescia
Overall Rank: 90 out of 100
Think Right Now For Windows Subliminal Programming Software, Product Overview
This software program that will flash your chosen subliminal messages while you are working. This software allows you to work and reprogram your mind at the same time. This can turn you from a negative person into a positive person. It will help you focus on the thoughts that bring about more positive actions that lead you towards your goals.
Consider this, the more frequently you think about something, the more likely you are going to take action on the task. When you spend a lot of time trying to figure out a problem, you are more likely to come up with a solution to it than if you only consider it for a short amount of time.
You can improve your thoughts just by working on your computer as you already do! The Think Right Now Suite For Windows software will "install" in you the same minute to minute thoughts and attitudes as those people who are super successful.
As you start to think, believe and feel like a top performer in whatever area of life you want to change, you naturally begin to take the same actions that led to their success… and you will start to achieve success.
These habits of success will start to form naturally and easily. Your old bad habits that have been holding you back will start to fade from your life.
Subliminal suggestion works, but only if the information reaches your senses. This provides visual stimulation continuously throughout the day.
The Good & the Bad
The Good:
PRO #1: You do notice the flahsing messages, so you know that they are working.
PRO #2: The messages flash in the location that you select, either the middle of the screen or random.
PRO #3: You can select from a variety of different positive affirmations or you can write your own.
PRO #4: The software does not take up much space on your computer.
PRO #5: The Think Right Now subliminal programming software comes with a selection of Baroque music that accelerates learning. The Baroque music has beats in the range of 55 to 65 beats per minute. You can opt to play these selections as you work to optimize your results.
The theory is that as you are working, your pulse will start to synchronize with the music. Then your brain cells begin to vibrate at a slower 8-12 cycles per second. This slower brain wave rhythm is known as the alpha state. Being in the Alpha state can enhance learning. Research indicates that individuals who have higher IQs have more of their brains vibrating all the time at this slower pace than those with low or average IQs.
The Bad:[easyazon_image align="right" height="336″ identifier="B007O98NMW" locale="US" src="https://images-na.ssl-images-amazon.com/images/I/411sjjchJhL.jpg" tag="mcurle08-20″ width="448″]
CON #1: You will notice that the messages are flashing. While they are quick and allow you to work, passerbys may tell you that something is wrong with your computer.
CON #2: If you want to do a screen shot of your computer or share your computer screen for a conference or something, you will have to turn the messages. You may forget to turn them back on for a few days.
CON #3: It isn't proven. Subliminal messages can be a bit hit or miss as to whether you will see the desired changes in your life.
Who is subliminal programming software for?
This is for the self-help person who wants to change their life. This is ideal for someone who works at a computer most of the day. You will be able to see a difference in your attitude and make changes in your life as you continue to use it on a consistent basis.
The software has affirmations for people who want to:
Increase their sales
Increase their income
Improve their self-esteem
Lose weight
Stop smoking
And more…you can program your own affirmations into the software easily!
Think Right Now! Software Tools & Training
This software is really simple and easy to use. They send you directions to download the product and then you can select the different messages that you want to use on your computer. It is very simple and intuitive.
Think Right Now For Windows Software Support
The support offered with the product is offered over the phone. You can contact them Monday through Friday and talk to the friendly, knowledgeable staff. Hours are 9:30am -4:30 pm ET. The support number is 315-692-2354

Think Right Now for Windows Price
You do want to be wary of free versions though. There are some available, but they may have viruses or additional sales promotions that you are required to view.
The Think Right Now for Windows price is $44.97. This is an incredible deal. It is just a bit more than the cost of a book, and if you use the software to increase your income, it will change your life! Many other subliminal programming softwares are $60-$90, so this software program is a steal.
My Final Opinion of Think Right Now for Windows Subliminal Programming Software
I use this program and love it. It does seem to make a subtle difference in my life. I have noticed that I'm improving at sticking with my goals. Unfortunately, I'm not in front of my desk for long periods of time, but I do believe that the subliminal magic is working on me! Instead of procrastinating, I find that I'm setting and achieving more and more goals.
I don't really notice the positive affirmations that are flashing on my screen much. I can easily ignore them and complete the tasks that I need to on my computer.
Think Right Now for Windows at a Glance…
Name: Think Right Now for Windows! Subliminal programming Software
Website: thinkrightnow.com
Owners: Mike Brescia
Price: $44.97
Overall Scam Rank: 90 out of 100
VERDICT: LEGIT! This software is very easy to use and it will start to program your brain with subliminal messages.
CHANGE YOUR LIFE… JUST BY LOOKING AT YOUR PC MONITOR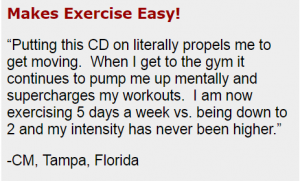 Think Right Now For Windows makes
every computer minute an effortless self-help session.
Just use your PC as you always do. That's it!