Adaptive Body Boost Review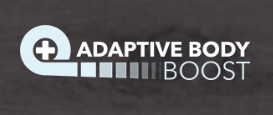 Name: Adaptive Body Boost
Website: AdaptiveBodyBoost.com
Price: $19
Owners: Thomas DeLauer
Overall Rank: 80 out of 100
Adaptive Body Boost, Product Overview
Thomas DeLauer is a well-known public figure. He designed Adaptive Body Boost to help people understand that there are certain foods people can eat in a fast paced environment that will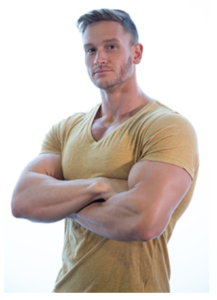 help them to reduce weight and improve mental clarity. Thomas isn't just promoting the latest fad. He actually practices what he preaches. Due to a very busy lifestyle, Thomas was once over 275 pounds while working in a healthcare job in corporate America. Thomas discovered that the key to sustained weight loss was simply to use the body's fat stores as a source of energy for both the mind and the body.
When tweaking his diet, Thomas found that the biggest concern was that it was very easy to fall back into the old lifestyle and regain unwanted pounds almost immediately after losing the weight. He designed his course so that it would be simple and easy to follow, full of delicious and healthy foods!
Thomas DeLauer's Adaptive Body Boost is an online course to help those who have busy schedules lose weight fast. It includes:
• Step by Step plan, as well as the education to make sure you learn: This is ideal because you don't just get the process, you LEARN so that you can apply to your family too!
• Fully Immersive Videos to teach you the steps: This is important because reading only goes so far… full videos to explain how the process works improves committment by over 28%.
• Designed for the Individual on the Go! This is important because you'll see that it's simple and easy to get your body to ADAPT even when you're traveling or very BUSY.
• Years of trial and error: Thomas DeLauer tested out a variety of different diets before he discovered these principles. He also tested them on his clients for years before creating this online product. This is great because you can be more confident that it will work for you!
• Backed by research that that is spelled out in everyday terms: Sometimes scientific jargon doesn't make sense to the average person. Having it in layman's terms is very important!
The Good & the Bad
The Good:
PRO #1: I love that this product has videos to explain the concept to you. This makes it more valuable than a simple book, especially for people who are visual learners. It adds an element of personalization and allows you to relate to the person who created the product.
PRO #2: This is created to be easy for the person who travels! I have so many friends who live life on the go and I know that it can be difficult eating healthy and losing weight when you are traveling.
PRO #3: This is a great guide for helping you become fat adapted. When you are fat adapted, your body's mitochondria run on their preferred fuel source, fats.
PRO #4: This has a money-back guarantee. If you don't see results or you don't like the recommendations, send it back and get a full refund!
The Bad:
CON #1: If you want to obtain similar results, you have to follow the instruction to a 'T.' If you are the type of individual who has a difficult time following instructions, then the Adaptive Body Boost review book will not come in handy.
CON #2: There is no physical version of the product. You can't order the DVDs yet.
Who is the Adaptive body Boost for?
This is geared toward the busy, on-the-go professional who needs to lose weight and has already tried a bunch of different diets. It is for someone who wants a simple, easy-to-follow approach to weight loss. It is also ideal for the busy mom who is rushing around driving her kids from soccer practice to band camp with little time for meal preparation.
Adaptive Body Boost Tools & Training
The Adaptive Body Boost comes with the following training materials:
Fully immersive videos that demonstrate step-by-step details on how to succeed with the program.
A full and complete breakdown of meals for those with a very busy and active schedule or lifestyle
A comprehensive program that is backed by science and clinical studies that has already taken the trial and error out of the way. This enables you to move forward and succeed in melting fat and dropping pounds today!
Adaptive Body Boost Support
You can contact Adaptive Body Boost support at: Support@OrganicHealthProtocol.com or give them a call at 1-888-695-7326.
Adaptive Body Boost Price
The whole cost for the Adaptive Body Boost package is priced at $19. This is a steal when it comes to online digital weight loss products, which tend to run around $37. Thomas DeLauer also offers a 60 day no questions asked, money-back guarantee. You don't risk anything. If the program doesn't work for your lifestyle, you can ask for your money back.
My Final Opinion of Adaptive Body Boost
This is a great variation on the ketogenic diet. Thomas DeLauer really understands what it is like to try to travel and lose weight. He addresses the issue of combining a busy lifestyle with losing weight and eating healthy very well.
This is a great way to lose weight. There is plenty of scientific evidence backing Thomas DeLauer's recommendations. He also offers wonderful guidelines and lists of foods that you can eat and combine to continue losing weight.
Adaptive Body Boost at a Glance…
Name: Adaptive Body Boost
Website: AdaptiveBodyBoost.com
Owners: Thomas DeLauer
Price: $19
Overall Scam Rank: 80 out of 100
VERDICT: LEGIT! This is a great online product that will help you to lose weight if you follow the recommendations and stick with it!