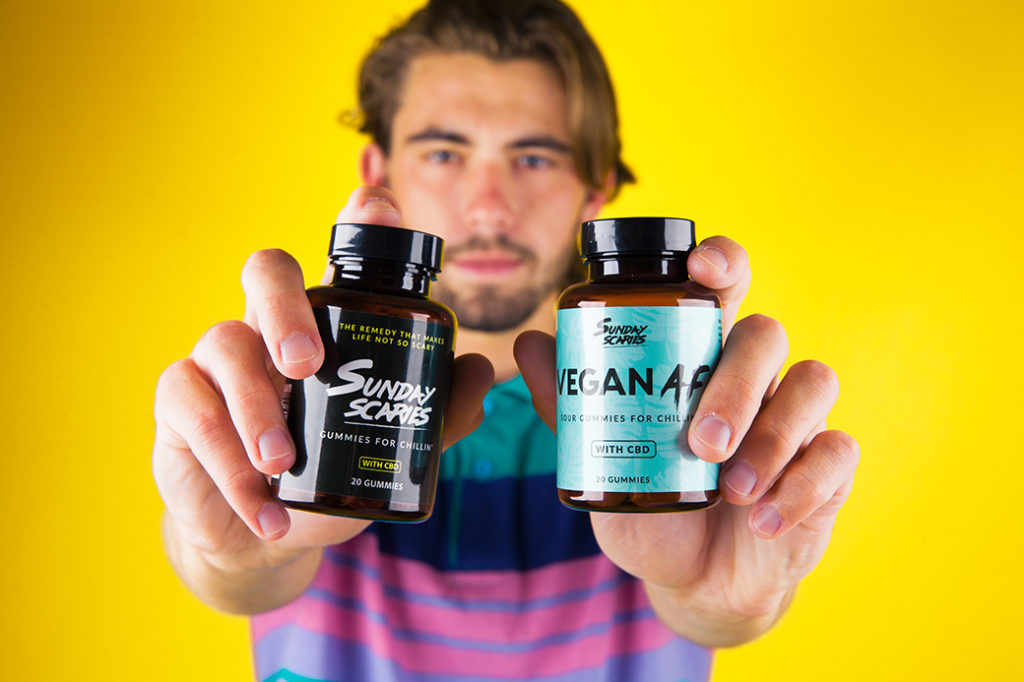 Unless you have successfully managed to avoid all forms of human interaction over the past couple of years, it is likely that you will have heard all about the amazing benefits of CBD. Not only is it thought to successfully treat serious disorders like anxiety and epilepsy, but a small regular CBD dosage also works to strengthen and repair your immune system, help with chronic pain, Alzheimer's disease, Crohn's disease and has potent anti-inflammatory properties. And although medical marijuana, cannabis, THC, Hemp, and CBD all come from the same plant, cannabis sativa, they all have completely different qualities.
If you are curious to start your own journey with CBD, then you are likely feeling a little overwhelmed right now. With new brands and products popping up on a seemingly daily basis, it is still completely baffling that there is relatively little information regarding how much you should take each day or, more importantly, how you should take it to experience the effects in a timely manner.
In a bid to help you navigate the green rush successfully, we have consulted some expert opinions on the most effective way to take CBD so you can start experiencing the positive benefits as quickly as possible. Should you take it as CBD gummies, pure CBD in small doses through a tincture, as capsules, through vape oil, a few drops on your breakfast or another way?
How to Take CBD for Rapid Relief
If you are looking for fast relief from painful physical or emotional symptoms, then you need to ensure that you remove all the hurdles that will make it harder for CBD to penetrate your bloodstream. Taking a few drops of CBD oil under your tongue is one of the fastest ways to feel a positive effect, as the tissue in your mouth and tongue will deliver it to its final destination quickly, where it can start to work its magic. As soon as the CBD tincture has reached the brain and starts triggering the necessary receptors in your central nervous system, you can expect to feel an effect in as little as 30 minutes (although everyone responds differently.)
Top Tip: Once you have taken a tincture sublingually, try to hold it under your tongue for as long as possible before swallowing. Saliva can quickly dilute even the highest quality CBD oils, meaning that the effect you experience will not be as potent.
Vaping CBD Oil
Vaping CBD oil also provides a fast channel for CBD to take effect in your body as it is rapidly absorbed into your body via the tissue in the lungs. Not only will you not have to put up with a sometimes rather disgusting flavor, but you can also easily microdose throughout the day, just as you would vape your usual liquid. Many companies recognize the demand for delicious CBD e-liquids and you will easily be able to find premium CBD vape oil online, regardless of where you are located.
Which Method Lasts the Longest?
Many experts will agree that ingesting CBD oil so that it has to pass through your digestive system is one of the best ways to experiencing lasting effects. This makes perfect sense when you consider the fact that hash brownies or other marijuana edibles can leave you feeling euphoric for hours on end, rather than for just a couple of hours after smoking a joint. Dropping CBD oils into a cup of coffee or another beverage is the perfect way to ensure that the effects will be longer lasting, but bear in mind you will be waiting for a bit longer for the CBD to actually kick in and take effect, as your digestive system slows it down.
CBD gummies are a tasty way of being able to enjoy long-lasting effects and they also make it far more convenient to consume CBD on the go. After all, no one wants to be stuck on the subway with their mouth wide open trying to successfully put drops under their tongue while simultaneously clinging onto a railing to avoid falling over during a busy commute!
Final Thoughts
As a consensus, those in the know will all agree that taking a sublingual tincture is the best way to experience relief efficiently, but if you are an existing vaper then don't forget that this is also an exceptionally fast way of topping up your CBD dose when the effects wear off. If you are taking CBD oils for relief from anxiety or migraines, then it is important to know that you can quickly top up your dose without having to wait ages for the next hit to kick in. If you aren't that concerned about experiencing dramatic relief immediately and you plan on using CBD for long-term health benefits, then consider purchasing premium CBD-infused edibles or adding a few drops of CBD oil to your favorite food or drink.
Guest post by Kim Torres