The GAPS Diet focuses in on healing and sealing the gut lining. So, what does that have to do with the Psoriasis on my skin?
The theory behind the GAPS diet is that it will heal and seal the gut lining. This will prevent any toxins from leaking into the blood stream and attacking the normal cells and their regular function.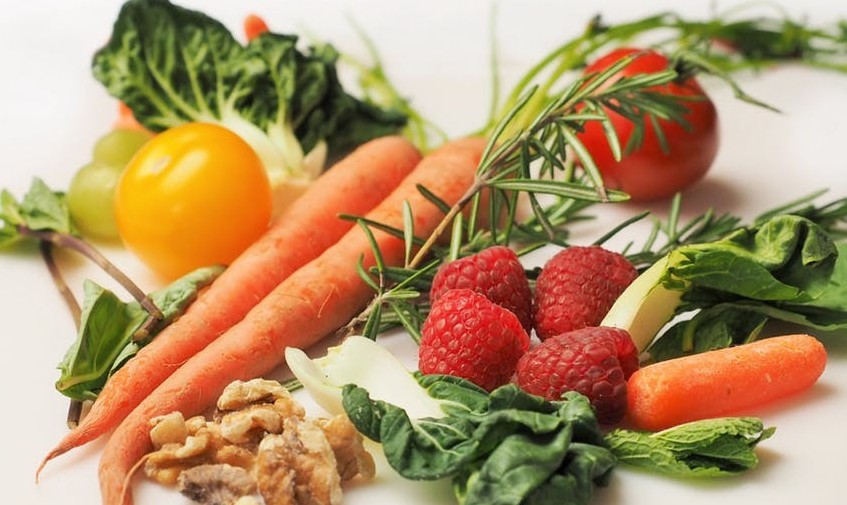 What is Psoriasis?
Psoriasis is an autoimmune condition that triggers rapid buildup of skin cells on the surface. This build up of skin cells can cause redness, scaling and inflammation. Often psoriasis is itchy.
The typical psoriatic scales appear whitish or silver and develop in thick patches with a redness around them.
What Causes Psoriasis?
Like most autoimmune diseases, the cause is unknown to the medical community. They simply state that it is the body's T-cells attacking the skin cells, but don't give a good reason why.
Dr. Natasha Campbell-McBride theorizes that the cause of all autoimmune diseases is due to a leaky gut and depleted nutrition. Psoriasis is very likely due to leaky gut with a chance of Small Intestinal Bacterial Overgrowth (SIBO).
Foods To Avoid
On the GAPS diet, you will work to heal and seal the gut. Therefore, you will want to avoid the foods that are difficult to digest and cause irritation in the gut. The most common irritants for people with autoimmune disease are the following:
Nuts and seeds
Nightshades (tomatoes, eggplants, peppers)
Grains (rice, corn, etc.)
Legumes (beans, peas)
Starchy vegetables (potatoes, sweet potatoes)
Foods To Eat to Heal Psoriasis
With those categories of foods to avoid, you may feel like you can't eat ANYTHING! That is close to correct. Actually, you'll discover that you can enjoy meats and low carbohydrate veggies in many ways.
seafood
beef
chicken
pork
eggs
cabbage
sauerkraut
squash
On the GAPS diet, it is recommended to go through an introduction phase where you eliminate EVERYTHING and only drink meat stock for a few days. This is rather intense. If you are coming from a traditional Western diet, I recommend starting with the full GAPS diet and then eliminating the GAPS approved foods until you are doing meat stock for a couple days. This will allow you to test each food and determine if you have any reaction to the foods.
This will feel very restrictive for the first few days. You can always Google GAPS diet recipes or order a cookbook for some healing recipes.
Detox Baths
Part of the GAPS protocol is to do detoxification baths every day. The first time I attempted GAPS, I didn't see much healing from it. I suspect it is because I didn't continue with the detoxification baths.
However, after reading the Magnesium Miracle, by Dr. Carolyn Dean, I realize how important magnesium is in our detoxification and healing processes.
One easy way to incorporate detox baths into your routine is to simply stop up the shower and put some Epsom salts in the bottom of the tub. This way you will have a foot bath while you shower. You can sit down in the tub for a few minutes at the end to get more of your body immersed.
How Long Before You See Results
I started the GAPS protocol about 2 weeks ago. I am just now starting to see the redness of my Inverse Psoriasis reduce and the scales decrease in size. (I'd post pictures, but the psoriasis is between the butt cheeks. Not something I want to post!)