While I haven't had success with regrowing hair the last time I did the AIP diet, I'm open to trying it again with supplements and meditation. I feel that the AIP diet is much less restrictive than the carnivore diet, which is completely meat, or the Paleo Ketogenic diet which is only meat in certain measurements.
The autoimmune paleo diet allows for some vegetables and fruit, which relieves a bit of dietary stress that happens within my family. My mother is convinced that kale is a superfood and broccoli must be eaten for great health. I won't be able to convince her otherwise. Sometimes it is nice to have a different flavor or texture anyway.
Autoimmune Paleo Diet Plan for Breakfast
The breakfasts that I plan on eating are going to be based on ground meats and low carbohydrate vegetables sauteed together. This morning I ate some pork with butternut squash and onions. It was delicious and has filled me up quite well.
The following variations are going to be used in my daily AIP diet plan:
ground beef
ground pork
country sausage (no nightshades or nitrites)
butternut squash
shredded cabbage
onions
Lunch Autoimmune Paleo Diet Plan
Lunches are a bit trickier because I am taking them to work with me. I have to be able to carry them in a lunchbox. This eliminates foods like hamburgers and steaks. Those don't taste so great when reheated in a microwave. I'm also not eating luncheon meats that have preservatives in them. So, I got creative with soup!
Soup is ideal because I can carry it in a thermos. There are loads of vitamins and minerals in bone broth. It is easy to digest and can be very filling depending on what you include in the soup.
Each week I plan on making a full pot of bone broth and scooping out two cups of bone broth each day to make a soup. The vegetables that I plan to use include the following:
celery
onions
carrots
cabbage
cauliflower
broccoli
Unfortunately, no legumes or beans are allowed on the AIP diet, so I can't include my favorites like peas and beans. I have to use the above vegetables and any others that are on the AIP diet.
I have made these soups before and taken them to work. I simply heat them to boiling and add some frozen vegetables or fresh chopped vegetables along with about 1/5 lb. of ground meat. The ground beef provides the protein and the vegetables make it interesting.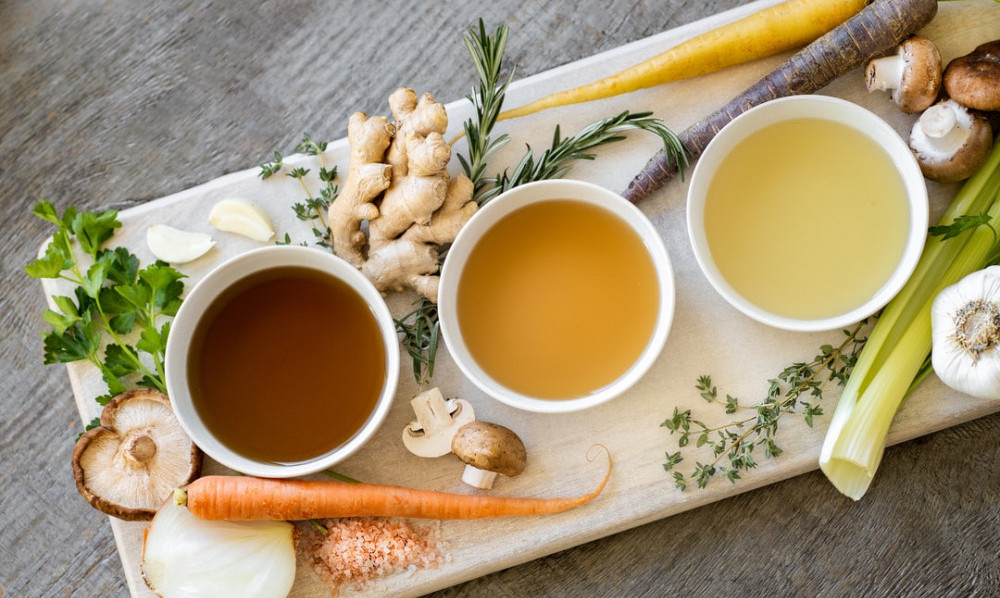 My AIP Diet Plan for Dinner
I definitely want dinner to be different from breakfast and lunch. While I love the vegetable and meat scramble that I eat in the mornings, having it for dinner just seems repetitive. I checked out Amy Myers' tips on how to make a ketogenic diet AIP friendly and came up with some great ideas for dinner.
The base of the meal is going to be a meat. I will also have a side dish of vegetables. The following are items that I plan on including in my Autoimmune Paleo diet plan for dinners.
mashed sweet potatoes
sweet potato fries
steamed broccoli
steamed cauliflower
sauteed cabbage and onions
veggie stir-fry
salad
roasted carrots
The meats that I plan on eating for dinners include the following:
hamburgers
London broil
steak
sardines
pork chops
pork roast
chuck roast